Excess Inventory Solutions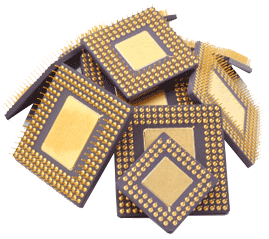 Forza's excess inventory specialists evaluate and purchase all types of electronic components including new and obsolete semiconductors, integrated circuits, military components, transistors, resistors, capacitors, diodes, connectors, Switches, relays, CPU's and hard drives. Inventory specialists use their industry experience to evaluate excess inventory in the current marketplace. We offer a variety of plans designed to manage excess inventory disposition while maximizing your return. We are also able to develop a custom strategy designed specifically to meet your needs.
Forza's Excess Inventory Services Include:
Line Item Bid: We offer a bid for line items for immediate purchase based on current market analysis.
Lot Acquisition and Liquidation: Includes evaluation bid for immediate purchase of a complete lot of excess inventory.
Consignment: This revenue shared contractual agreement for on and off-site storage is the best way to increase returns on excess inventory. It also brings value in many other areas including: freed up working warehouse space, reduced carrying and property management costs, as well as many other "costs avoided" areas.

We offer complete confidentiality of your material sale. Material is kept segregated in our ESD-compliant, fully insured, climate controlled warehouse. We offer clients customized reporting options to allow close monitoring of the inventory disposition.

Contact a Forza Excess Specialists to obtain a copy of the consignment agreement or send your available list to: james@forzaelectronics.com